You do not always need a big space to inspire a lavish feeling of joy and comfort, on the contrary a small space is much more easier to maintain and decorate. And to demonstrate this fact we bring you 6 best ideas to transform your small balcony into a cozy nook to relax and chill!
A small jhoola is a sure shot way of adding a lot of oomph to your small balcony as it not only adds to the decor but also brings with it a lot of playfulness to the space. An evening cup of tea in your swing paired with some relished savories is a perfect way of unwinding and letting the worries of your day dissolve away.
A small jhoola in your balcony can instantly take you back to your childhood days and bring back that feeling of nostalgia that will have you craving for all things cozy.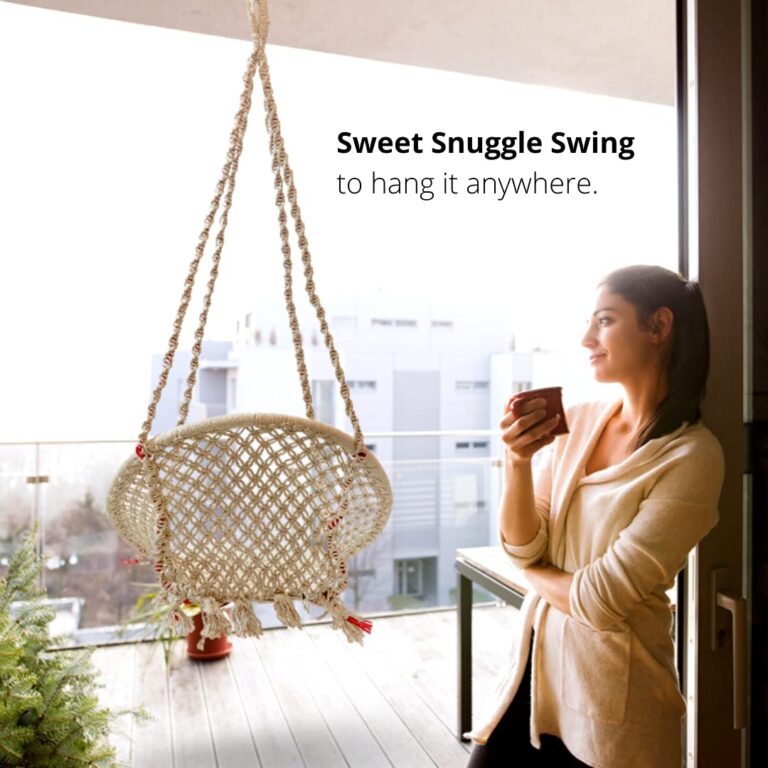 How to choose the right balcony swing, while constrained by a small space,
Choose a swing without a stand, this will ensure the swing does not take up all the space within your balcony.
Choose brighter colors for the swing and match it with the cushions, this not only brings consistency but makes sure that the swing blends in with the visual aesthetics to create the illusion of more space.
Choose a swing that comes with a narrow gate towards the top. There are multiple varities of swings in the market, the ones that come with a rod on the top (in the hanging area) ensure that the chair appears more like a chair but do little to add to the rigidity of the swing and also end up taking more space.
For the placement of the swing, choose a spot that will allow you to stretch your legs.

5. Small Barbecue for Friendly Get-Together
Whether you are the social butterfly of your group or somebody who prefers to chill out with only the closest of your friends, nothing will add more value to your get-together than some perfectly marbled grilled chicken over a small grill.
Small Barbecues are quite literally the best way to add some "flavor" to your small balcony. Not only, does the barbecue add to the contrast of a sombre surrounding but also acts as a great ice-breaker whenever company is around.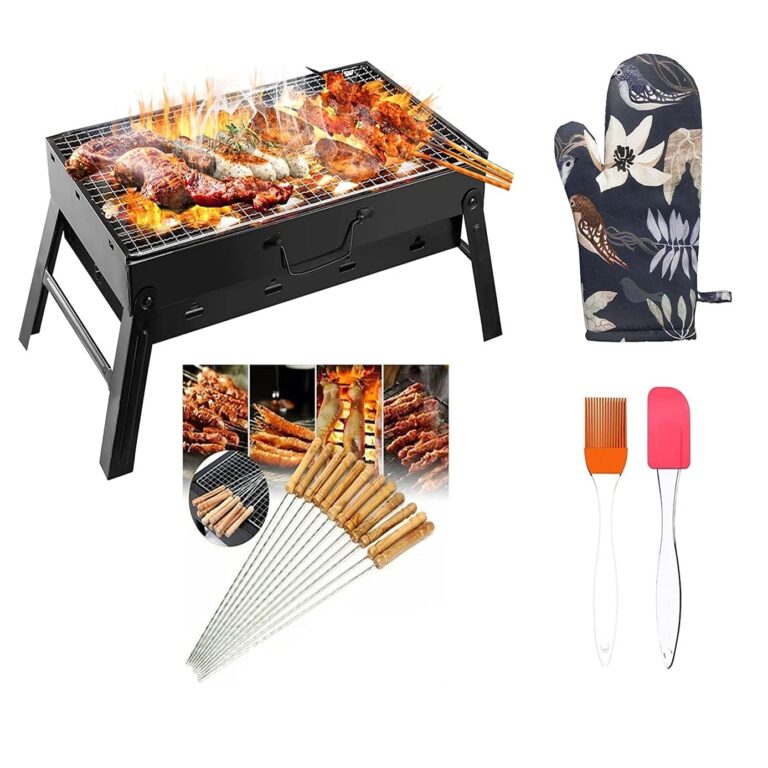 While there are multiple benefits of installing a barbecue, there are however some caveats to keep in mind. Some neighbors might object to the smoke of the barbecue while others may consider it an excuse to call for a barbecue night every now and then. All puns aside, a small barbecue is a great addition to a small balcony when installed using the correct instructions that come with the barbecue.

4. Wall Hanging Metal Lantern Candle Holder
Candles are a time-trusted decor accessory that can add romanticism to any boring layout, irrespective of whether they are lit or not. The best part about using candles for decoration is that you can keep experimenting with the different varieties of candles once consumed, since they come in different shapes, sizes and colors, thus ensuring that you never get bored. Candles are a great way to brighten up a dull evening.
These metal lanterns come in vibrant colours and pair extremely well with candle decorations.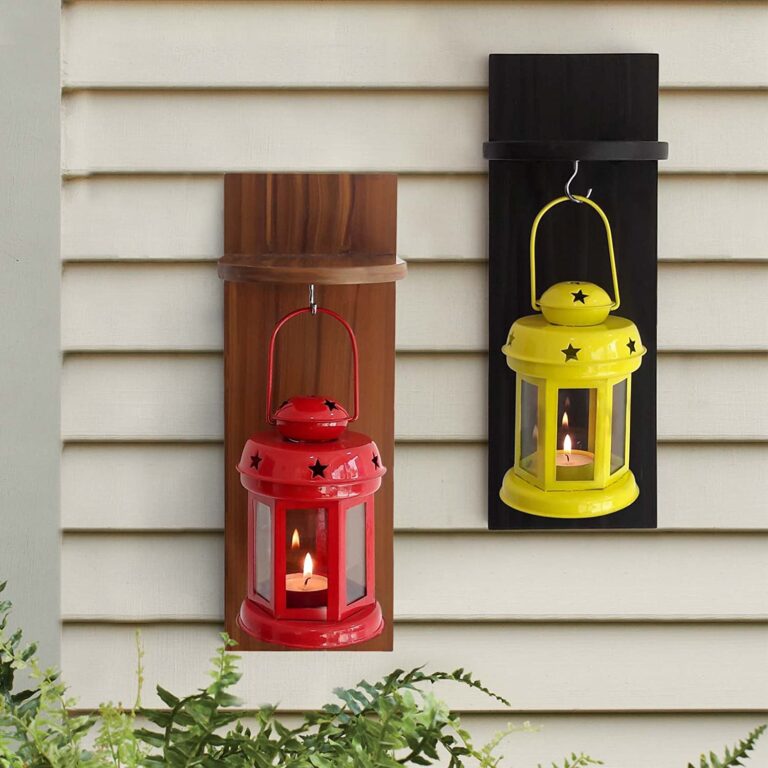 Lanterns are very versatile item when it comes to decor since they can be combined with not just candles but various other artifacts such as a vintage filament bulb (battery operated) to make your evening even more nostalgic. Or for the experimental element in you, fill these lanterns up with sand and seashells. If you like to double down on nostalgia, create a collage of your favorite vacation pictures and put it inside the lantern, one on each side and create your own time capsule.

3. Aromatic Candles for Balcony
Aromatic candles can be a great mood enhancer and excel your relaxation as aromatherapy is widely recognized to bring upon a calming effect. Aromatic candles also be a great companion in your meditation or yoga practice routine, as the sense of smell is believed to boost mindfulness
The visually striking metal lanterns from our list can be paired very well with aromatic candles, since the lanterns will ensure that your aromatic candles stay lit even on windy evenings and continue to spread pleasant aroma.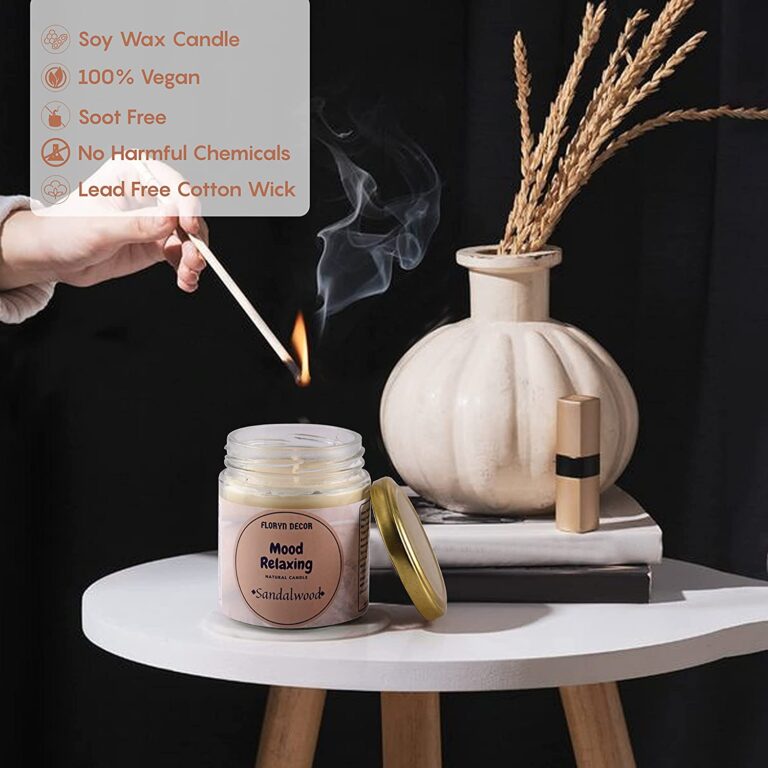 Aromatic candles are also a great sleep enhancer. If you suffer from non-regular sleep cycles and often find yourself turning corner to corner in your bed, struggling to fall asleep, creating a sleep ritual around aromatic candles is a viable option. When one creates a schedule of lighting an aromatic candle a few hours before bedtime everyday, it triggers the brain to identify the pattern and over time get habituated to the sleep cycle. Also, since you would be keeping away from artificial lighting and relying on lighting from the candle, any hindrances that artificial lighting may cause in your sleep cycle will also be automatically avoided.

2. Balcony Railing Planter with Detachable Handle
Small potted plants are extremely popular for decoration purposes. They are also low maintenance, which makes them great ideas for those who do not have much time on their hands to take care of flowers.
As a rule of thumb, the bigger the plant is, the more maintenance it requires. A small potted plant would be a better option than bigger ones and will help you beautify your balcony without occupying too much space. Small plants are also suitable for renters as they can be transported easily.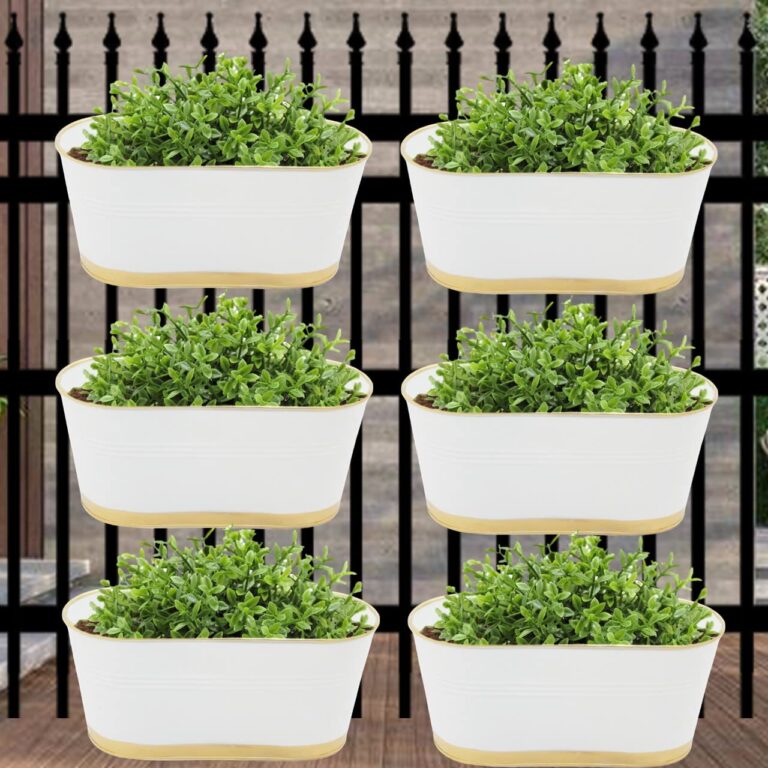 The balcony railing planters are great space savers as they do not occupy any ground space and still all the freshness and naturalness a bigger plant would. Small potted plants are also a great way to get started with gardening. If you have never grown any plants before, then starting off with something small is ideal because it allows you to learn how to care for them as well as see the results of your efforts.

1. Small Bar (An evergreen hit for any evening)!
Small bar furniture for balcony is a unique and engaging addition to spice up your small space – it's a new trend and homeowners are embracing it and putting up their own small bar in the balcony these days. Many times, small bars are used to unwind and relax, especially during those hot summer nights.
The classic mini bar from Studio Kook is designed to be fun, creative and eye-catching. It can house everything you may want to put in your mini-bar from wine bottles to serving glass and even peg-measures.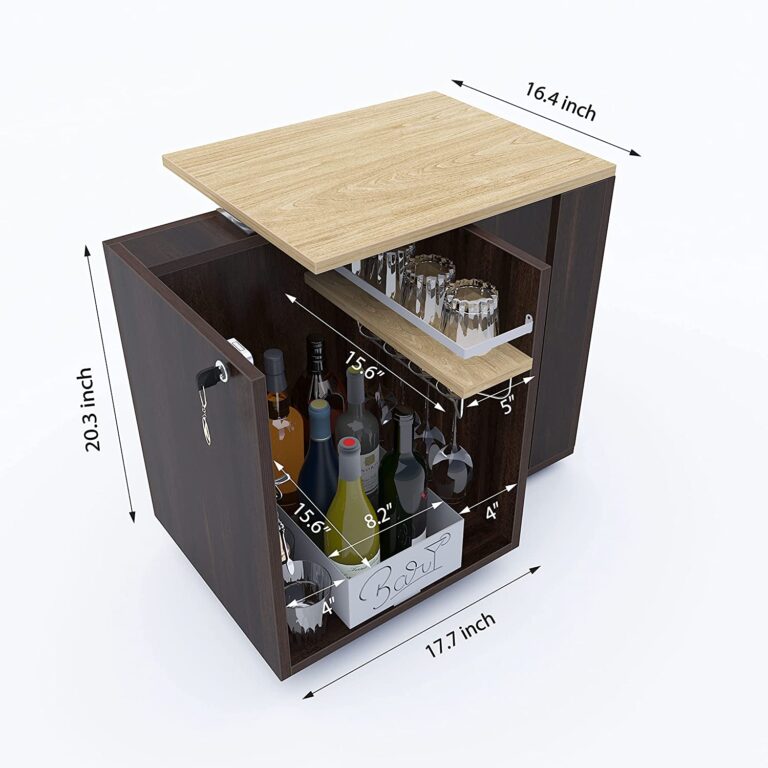 The mini-bar comes in exquisite design with a turntable mechanism which is easy to rotate and ensure that you can lock your mini-bar easily when not in use. When closed, the mini-bar can even be used as a small side table in your small balcony.