We have found the best deal for you this Festive Season, the Green Soul Glance Gaming Chair which usually retails for anywhere between 15000 – 20000 is being offered at a never before discount during the Great Indian Festival sale.
The Green Soul Gaming Chairs are one of the most popular gaming chairs in their segment, a reputation they have built over the years by offering some of the most comfortable gaming chairs combined with great customer service. What's even better is that their chairs look really cool, a fact that is a sure hit with gamers.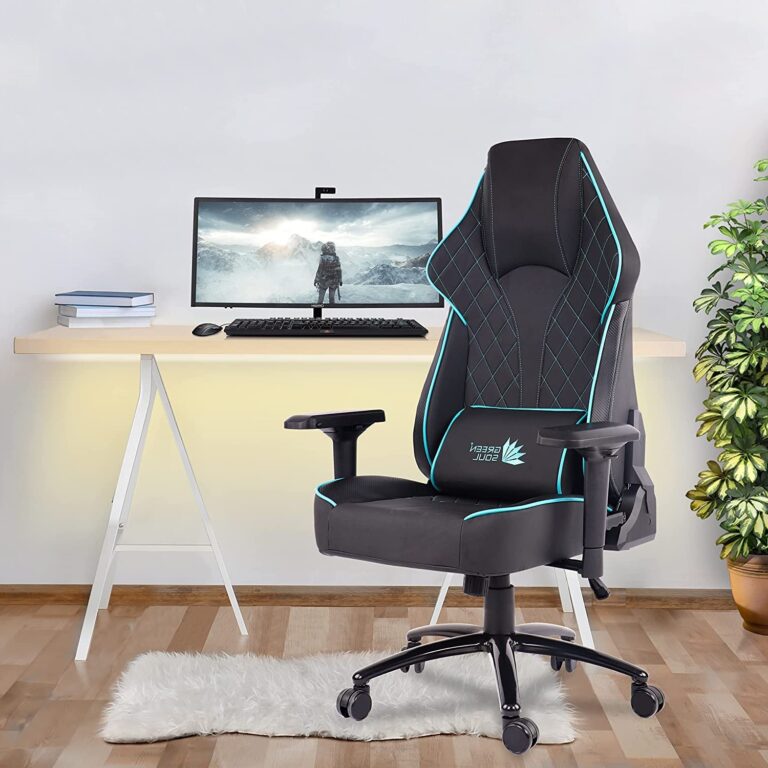 So if you planning to buy a comfortable chair for yourself or thinking of gifting it to your loved ones this festive season, this might just be the best time. The never before discount on the Green soul Glance gaming chair is for a limited time only and what is even better is that Amazon is offering cashback deals on certain cards which can help you earn cashback and save further.
What makes the Green Soul Glance Gaming Chair so popular?
The Green soul Glance gaming chair comes with an attractive design that seems to be a cross between the bucket seat of a racing car and a royal throne. The headrest is stationary which means that there will never be any issues of it sagging or uncomfortably lose its position during use under extended periods.
Even though the chair is being offered at a heavily discounted price most of its features resemble that of it much highly priced siblings in the upper segment such as the hydraulic gas lift, heavy duty metal base and 360 degree.
Let us share some features in detail for you,
ERGONOMIC DESIGN: The design of the chair ensures that you feel less fatigued over long periods with the lumbar curve that gently supports your lower back and encourages sitting in a neutral position. 110-degree shoulder arches and wide 54-cm seat base ensure optimal weight distribution for long-lasting comfort during gaming marathons.The high backrest with padded headrest and memory foam lumbar cushion supports the neck and spine so that you don't develop a "computer hunch".
BUILD QUALITY: The chair comes with extremely comfortable chair which will not only support you while sitting for long periods but also provide great support when you recline for comfort or sit cross legged from time to time. The build is of extremely superior quality ensuring long lasting use.
KING OF VERSATILITY: The butterfly mechanism allows superior adjustability – backrest recline (90°-180°), pneumatic height adjustment, 15 degrees seat rocking range, and it also has 4 way adjustable armrests.
CHECK OUT this great deal for a LIMITED PERIOD ONLY!